The Palouse to Cascades State Park Trail

(previously known as the John Wayne Pioneer Trail/Iron Horse State Park

)

is a rail trail and linear Washington State Park following the historic route of the Milwaukee Road across Washington State. From the wheat fields of eastern Washington's Palouse region, through central Washington's Channeled Scablands and agricultural Columbia Basin, to the evergreen forests of the Cascade Mountains, this approximately 250 mile long recreational trail showcases Washington's diverse landscape. This website was developed in response to a need for updated MAPS and INFORMATION for trail users and is not affiliated with Washington State Parks.



Work continues on the Beverly Bridge rehabilitation. The decking is complete and railing is being installed, with some delays related to supply chain issues. Anticipated completion is early 2022, with an Official Opening Ceremony tentatively planned for Spring 2022.
Update on the Tekoa Trestle rehabilitation project at the eastern end of the trail; the decking is installed, side posts are partially in and metal barrier fence along the side is on order, but unknown when they will arrive to finish the project and ready it for recreational visitors. Cascade Rail Foundation, photo courtesty Mark Borleske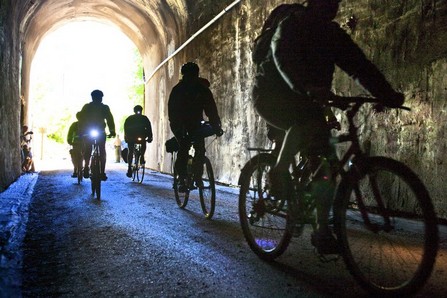 The 2.3 mile long Snoqualmie Tunnel is closed for the season. The tunnel will open again in May 2022.
The Renslow Trestle over I-90 in Kittitas County opened for nonmotorized use.
GPS ROUTE MAPS with waypoints and information
over the Columbia River connecting the western and eastern sections of the trail is currently CLOSED. Nonmotorized use of the nearest bridge, on I-90, is dangerous. A motorized shuttle is recommended.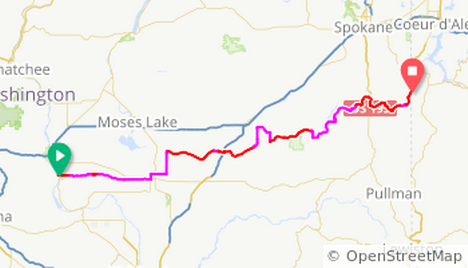 Detours shown are recommendations only; other options may be possible. Detours may change with trail and bridge conditions. All efforts are made to keep these maps updated with current conditions.


Printable Maps for WEST of the Columbia River
Through the western Cascades
Printable Maps for EAST of the Columbia River
Palouse to Cascades State Park Trail -
East of the Columbia River
(Beverly to the Idaho border)

NOTE: 12-21-2021 - The
Beverly Bridge
and the Tekoa Trestle are currently closed for rehabilitation; detours required. These projects are estimated to be complete in late 2021 or early 2022. For detail on detours, zoom in on
RideWithGPS Eastern PTCT Map
.
Detail on the 7 mile Lower Crab Creek detour
east of Beverly -
Going west to east, leave the trail 4 miles east of Beverly to Lower Crab Crk Rd. Return to the trail directly east of H Street west of Smyrna (This is the detour signed by State Parks). However, we advise continuing on Lower Crab Creek Rd to Smyrna rather than use the trail because of the many goat head thorns (puncture vine) on the trail just west of Smyrna.

Along Lower Crab Creek east of Beverly

Roxboro, between Warden and Lind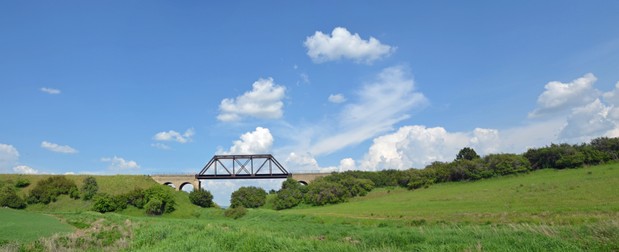 Seabury Trestle, in the Palouse
TRAILS CONNECTING TO THE WEST





TRAILS CONNECTING TO THE EAST